Description
created 20-12-2022

Lap pads/Cuddle mats – READYMADE
These are so versatile – they are made the same way as our FLEECE CAGE LINERS – fleece on top, absorbent cotton based layer in the middle, and fleece on the bottom.
They are reversible.Wash them in the machine, handwash, hose down outdoors – dry under cover as UV will degrade the fleece/polyester is plastic.
Ideal as a lap pad, carrier pad, car travel pad, couchtime pad, dinner placemat in the pet cage, – they all work the same.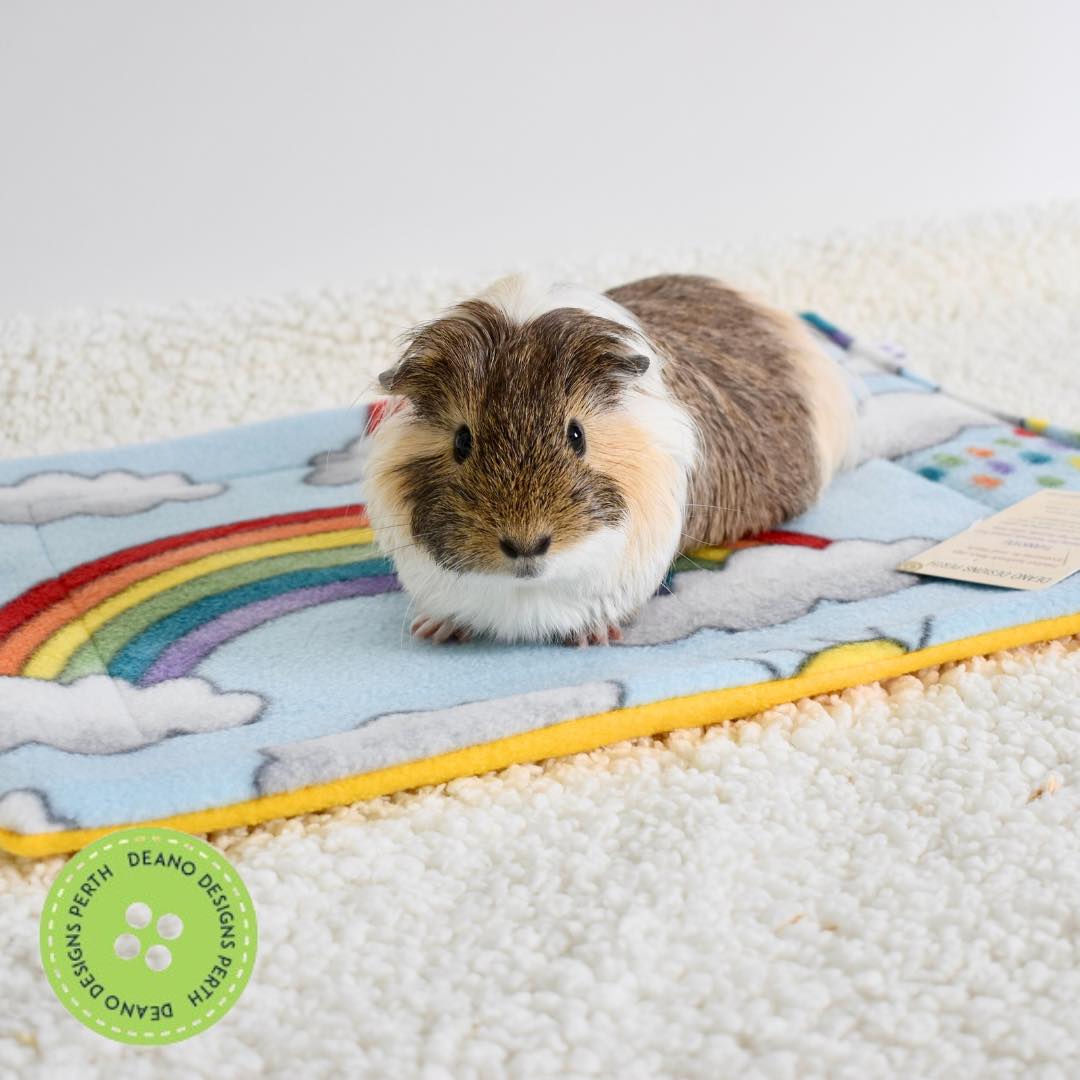 NOTE: Guinea pigs do not always wee on you – if they do, the amount is small, so no real need for these to be waterproof. Liquids will not leak out thru the bottom. (Photo: Nic/GPA)
READYMADE 60X30CM LAP PADS

$20.95ea, Buy two and save 10%
READYMADE 40X30CM LAP PADS

  $18.95ea, Buy two and save 10%