Deano Donut Bed
Each DEANO DONUT BED is made to order, just for you.
Choose THREE (3) FLEECE FABRIC OPTIONS –
One -for the bed walls and base
Two and three – these are for the double sided potty pad insert.
$

29.95
Select options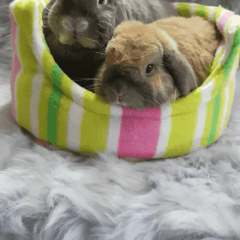 Squishy Bed
Each SQUISHY BED (with free potty pad) is made to order.
Choose TWO fleece fabrics – one for the outside, one for the inside
I will make the FREE potty pad a combination of the two fabrics for you.
$

38.50
Select options